Bengal Cat Association
est. 2016
Welcome to The Bengal Cat Association.
We would like to invite all those with an interest in Bengals to become members of a new Bengal Cat Club The Bengal Cat Association
We are a friendly breed club and welcome new members of pedigree and non-pedigree cats who have an interest in the beautiful Bengal breed. We advertise Bengal breeders and have a Bengal kitten register for our members on our web site.
We would like to thank our members for their support over the past few years. 2019 is a really important year for the BCA as we will be applying to become a fully affiliated club with the GCCF. Membership renewal forms have been emailed to all members with memberships which are due to expire and we hope that you all will continue to support the club in the next stage of our journey.Club membership is open to everyone, whether or not you own, show or breed pedigree cats, and wherever you live - all you need is a love of cats.
Bengals are currently represented by only one Bengal Cat Club this will be the second. (There used to be 4 ) Whilst we recognise and appreciate the immense support given over the years by the other club/s and we have no wish to diminish their involvement with the breed or their memberships in any way, we feel the time is right that our breed should have another Bengal Cat Club .
Our objective is to become a member club of GCCF this year, but we welcome members from both within the UK and worldwide irrespective of which registering body they have involvement with. The club is intended to be for owners, breeders, exhibitors and lovers of this unique breed alike and our aim is to work to preserve, protect and promote interest in Bengal cats and to offer advice and guidance for everyone who has an interest in the breed. We will also hold our own Championship Cat Show in the future.
Members of The Bengal Cat Association benefit from many discounts, check out our Members Discounts
Introducing the overall winner of the Bengal Cat Associations Calendar Competition.
Special congratulations goes to Kim Davies, whose gorgeous kitten will be the cover star as well as on one of the months, and Kim herself will receive a calendar completely free!
The 2019 calendar is now available.
Please click on the link below to buy one.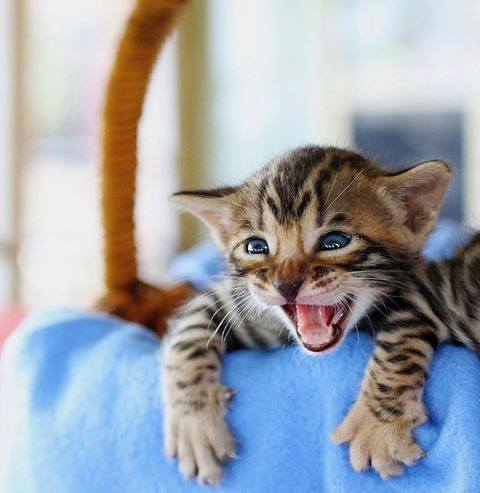 Page last updated: 2 June 2019