The Bengal Cat Association advises anyone planning to mate their queen to visit the stud owners in advance to check the facilities, cleanliness, care and dietary regime that is in operation.
Before you leave your queen with the stud:
Ask to see his relevant certificates (Stud's Pedigree; Registration Certificate; Certificate of Entirety; up to date Vaccination Certificate; Leukaemia Test Results etc.) and be prepared toproduce similar documents for your queen.
Check on the stud fee and agree with the stud's owner how this is to be paid.
Check and agree upon possible restrictions placed by the stud owner upon any kittens born.
If there are any doubts, seek advice from members of the committee and never leave your queen at stud in a situation with which you have concern for her welfare. Useful independent information can be obtained from the following websites: GCCF – www.gccfcats.org; Feline Advisory Bureau – www.fabcats.org
When approaching breeders for purposes of mating or kitten purchase, you are advised to also check the register of suspended breeders on the GCCF website - using a suspended breeder will hinder GCCF registration of kittens. The Bengal Cat Association does not knowingly allow Breeders and Stud owners who are on the GCCF suspenion list to be listed on this site but cannot accept responsibility if this occurs.
BREEDERS:
To place a stud cat on the STUD LIST please use the contact us form.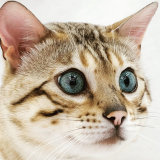 Champion Spotticatz Scaramouche
A proven stud with fantastic bright blue eyes and beautiful rosettes from a pedigree of champion winning lines. He has a lovely gentle temperament and great type.
Queens must be tested negative for FeLV & FIV within 24 hours of the visit and on the active register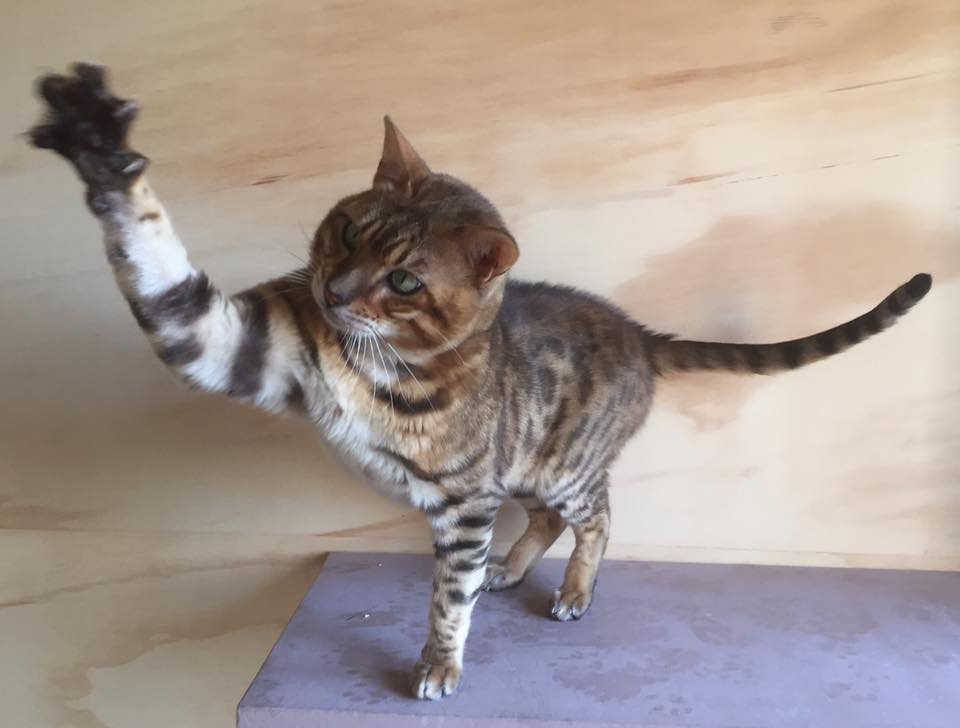 Champion Zawadi Alfa

Well socialised, strong but gentle boy. This calm and intelligent cat has a sparkling coat of varying browns in a well-defined pattern, with a velvet texture. His body is muscular and athletic.
Queens must be tested negative for FeLV & FIV within 24 hours of the visit and on the G.C.C.F. active register
Disclaimer:
This list comprises those members of the Bengal Cat Association who have specifically requested inclusion, and the presence of any name does not necessarily imply any recommendation by the Association's Officers or Committee.
Purchasers are advised to satisfy themselves of the suitability of any studs