Zima & Zara
We're looking for a new home…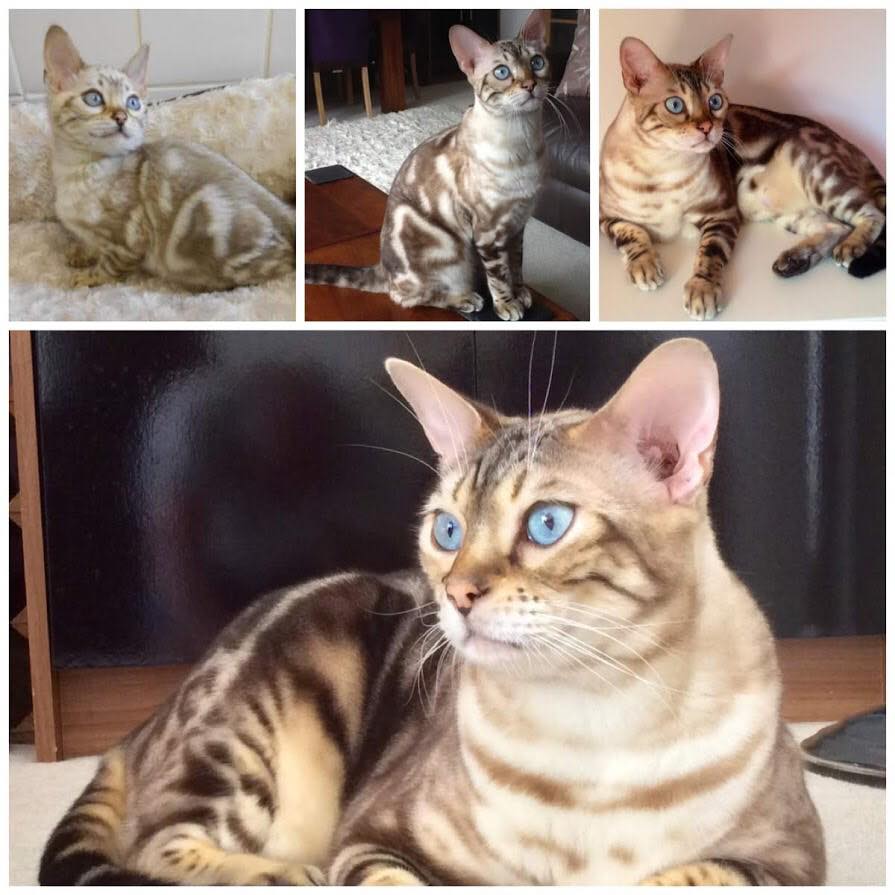 About Zima
Area: Cornwall Breed: Snow Marble Bengal Age:6 years Sex: Male Fee: £150
About Zara
Area: Cornwall Breed: Silver Rosetted Bengal Age: 6 years Sex: Female Fee: £150
Zima is is neutered and has been healthy his whole life. He is a big boy and has gorgeous blue eyes. He loves to see what is happening and is very curious when new people come around. He is a very handsome boy and has a lovely soft shiny coat.
Zara is is neutered. Zara is smaller and more delicate and love...s to cuddle up on your lap or at your feet when you sleep. Although they are not related, they are like brother and sister. Zara is very healthy as well.
Both cats have all their pedigree paperwork, vaccination records and they have been microchipped.
Both are indoor only cats and have never been outside, indoor only homes need apply.
This is a very difficult time for their owner so genuine enquires only please.
Adoption fee £150 each and they must stay together.
For further information or to express an interest please email treva.bailey@gmail.com