Purple Rain
I'm looking for a new home…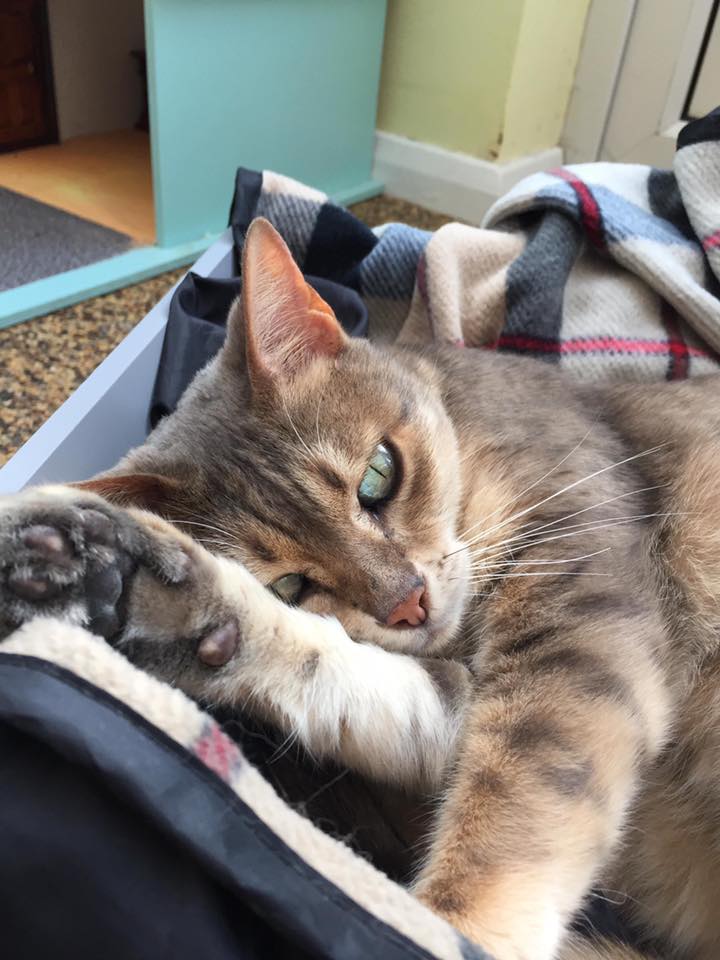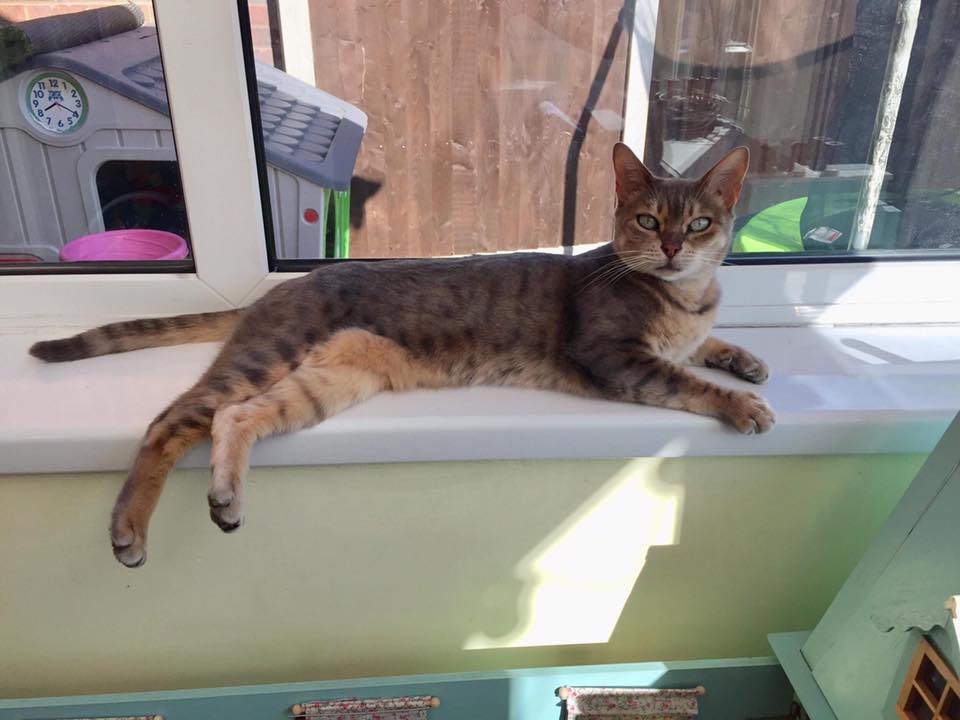 About 'Rain'
Area: Portsmouth Breed: Blue Spotted Bengal Age: 9 years Sex: Female Fee: £100
Personality traits: Energetic, playful, vocal, affectionate, good at pest control Rain's just had her 6 month check up.
She is vaccinated, microchipped, spayed and is up-to-date with all flea and worming treatments Rain has asthma and needs 1/2 a steroid every other day. She has had a tooth knocked out by a trauma which the vet is addressing for her Thursday. She is used to being the only pet.
She's had 4 litters of her own and was kept in a cattery (before we had her). She might take to a quiet dog and enjoy the company, I can't say for sure though.
She has gotten on well with our 4 year old girl since she was a baby, but our daughter knows to be gentle with her.
She can get over playful if cooped up for too long (tummy strokes can lead to playful scratches unless done when she's relaxed and sleepy).
Rain needs a home that is not by a busy road and preferably has a bit of land she can roam on.
Address: Portsmouth, Hampshire, UK Contact: stephanielaldridge@hotmail.co.uk
£100.00 adoption fee